Providencia Flower Bikini Set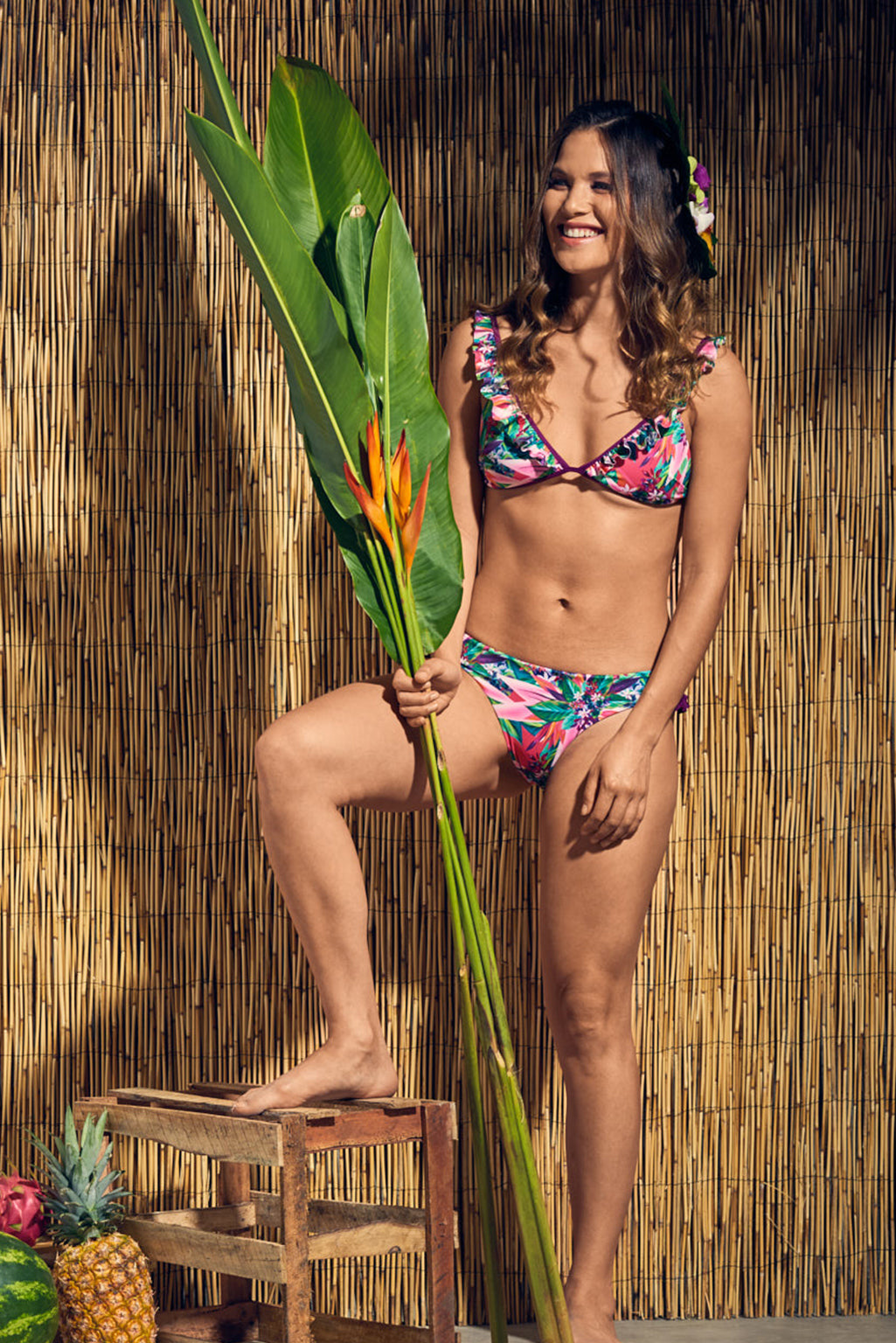 Our Providencia Flower bikini is dedicated to a true island paradise, in the warm waters of the Caribbean Sea between Costa Rica, Jamaica and Colombia's north shore. You'll need a boat or a small plane to get you to Providencia… and while others perceive that as an obstacle, we know you – like us – will see it as an adventure! Embrace the journey and you'll be rewarded with unmatched natural beauty, shared with few others. Providencia is anchored right in the UNESCO Seaflower Biosphere Reserve… one of the most biodiverse areas on. the. planet! Even the most inspiring of monikers - "The Sea of Seven Colours" – is somehow inadequate when describing the reality that awaits you. Providencia is like no other. We could never recreate or do justice to the colours and feelings of Providencia… but we will always be inspired by them and we dedicate this design to her, la linda isla de Providencia.
Our Providencia Flower bikini features:
- Feminine frill details
- V-shaped neckline
- Adjustable straight back straps and tie at the back to ensure a comfortable fit
- Ties with beaded finishings
- Removable cups
- Pant with frills
- Bottom with option of cheeky or brazilian coverage
- Bright pink internal lining
Ethically handcrafted in Colombia 
Check out our size guide here.