Capurganá Jungle One Piece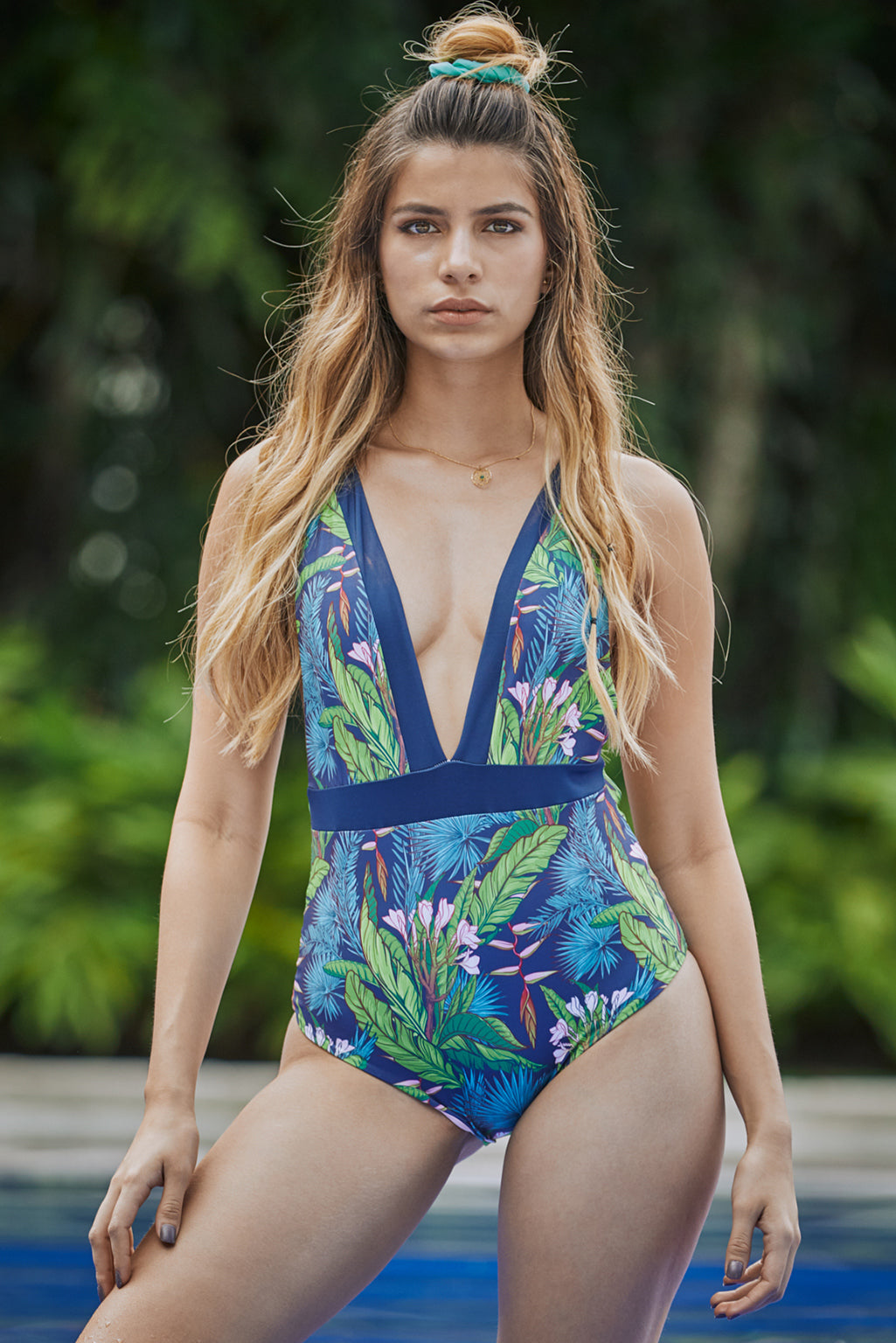 The Capurganá Jungle One Piece has been named for Capurganá – a naturally blessed space on the globe, located between the thick Darien rainforest and the Caribbean Sea, right at the border of Colombia and Panama. From Capurganá you can even take a short walk into Panama and visit the stunning La Miel beach! Wandering through the thick mountainous rainforest, you'll be inspired by its buzzing energy – here you are surrounded by the sound and movement of so much life, the colours of nature in all her brilliance and the smell of clean, fresh air. 
Our Capurganá Jungle One Piece features:
- Deep plunge neckline 
- Flattering contrast banding on neckline and waist 
- Double strap detail
- Crossed straps at the back
- Low armhole 
- Low back
- Bottom with cheeky coverage
- Removable cups
- Light pink internal lining
Ethically handcrafted in Colombia
Check out our size guide here.