Barú Orchids One Piece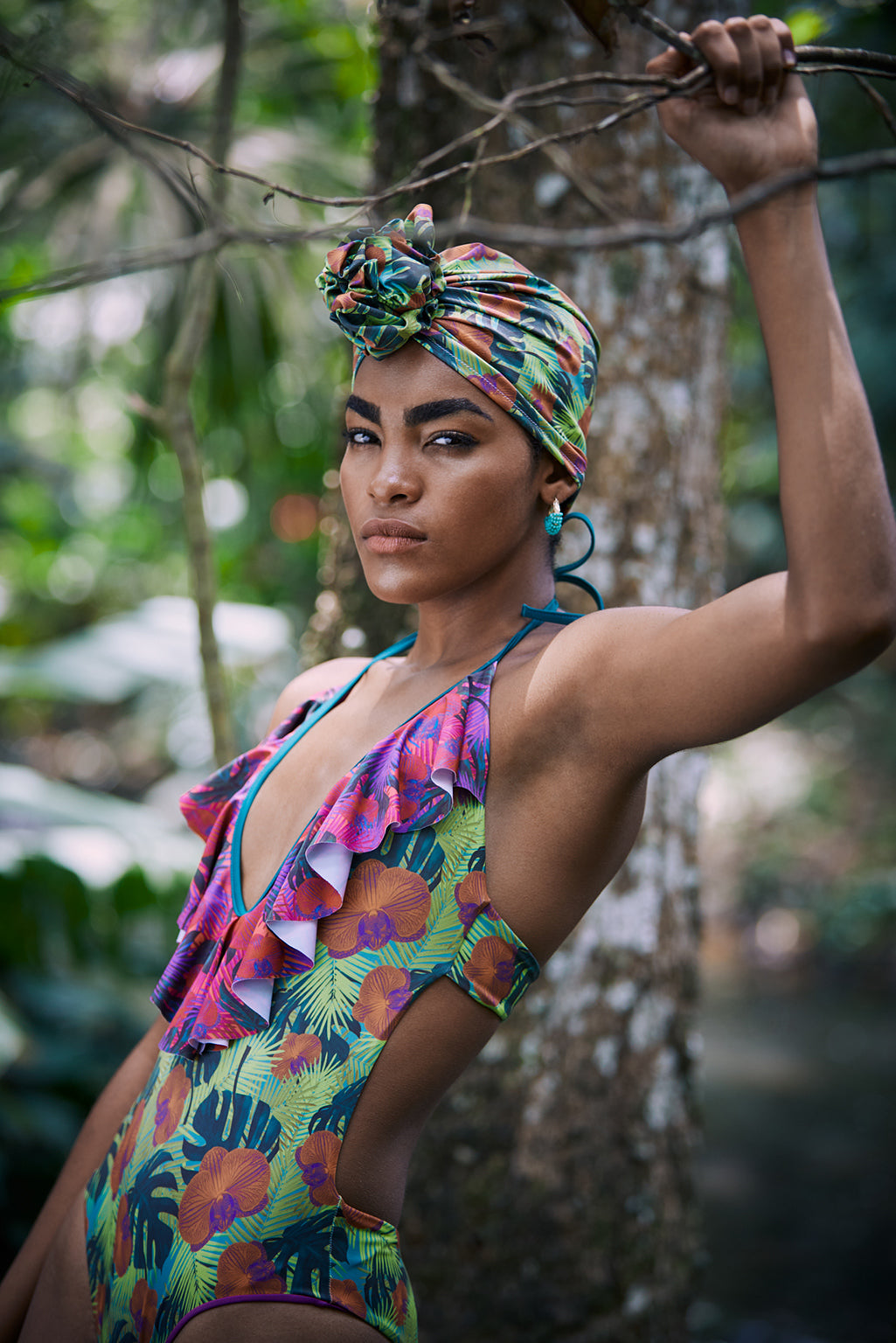 Our Orchids One Piece has been named for Barú, part of the beautiful Islas del Rosario ("pink islands"), a short boat ride from the shores of Cartagena in Colombia's north. Those magical feelings of freedom and solace that you seek in an adventure are never closer than when you bury your toes in the warmth of Barú's white sands or float gently atop her turquoise waters, with arms outstretched and your face to the sun. Sunset cocktails with salt in your hair, the day's warmth on your skin and a smile in your eyes will invigorate your soul like nothing else can. The Barú is inspired not only by the colours of the Pink Islands but also by the feeling of freedom that accompanies an adventure to this magical place.
Our Barú Orchids One Piece features:
- Deep V design
- Feminine front frill  
- Cut-out sides that enhance curves
- Low armhole 
- Bottom with cheeky coverage
- Fixed back strap for more security 
- Adjustable neck tie 
- Removable cups
- Purple internal lining
Ethically handcrafted in Colombia
Check out our size guide here.